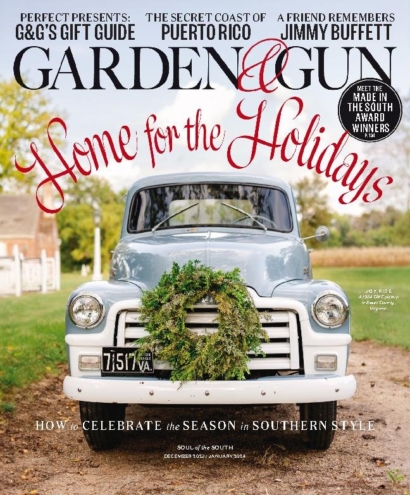 Subscribe Now & Save!
ONLINE SPECIAL
Limited Time Offer!
Save 58% off
the cover price!
Just $17.49 Per Year
Garden & Gun Magazine:
A celebration of Southern Lifestyle at its best! Garden & Gun is an award-winning national magazine that covers the best of the South, including the sporting culture, the food, the music, the art, the literature, the people and their ideas. The magazine also covers sought out vacation spots for both travelers and dwellers alike. With lush photography and top quality editorial, G&G strongly promotes a conscious connection to and conservation of the Southern environment. The publication reflects a respect for traditions, while allowing the South's adaptation and modern lifestyle to shine through.